Fresh. Convenient. Delicious.
Great produce, superb deli meats, prepared foods, fresh salads, artisan cheeses, gourmet and specialty foods…We're so much more than just meats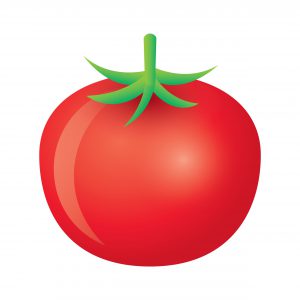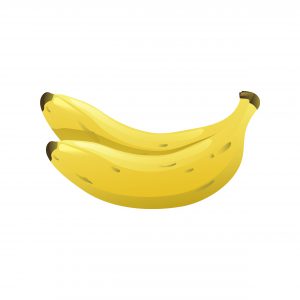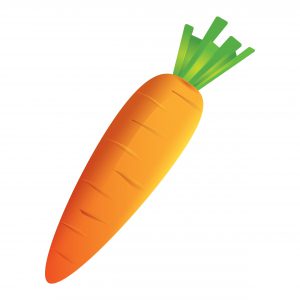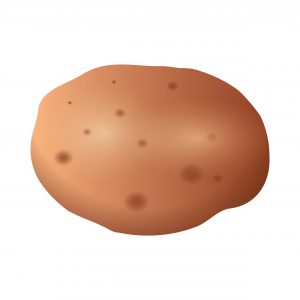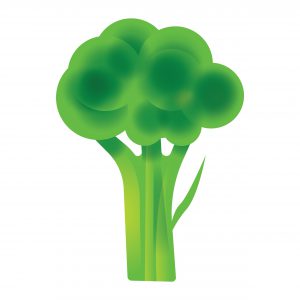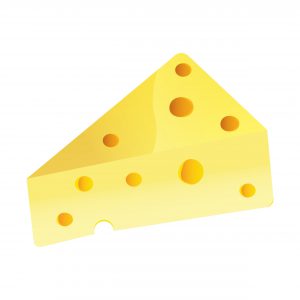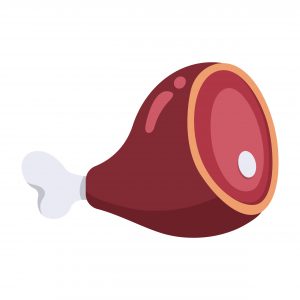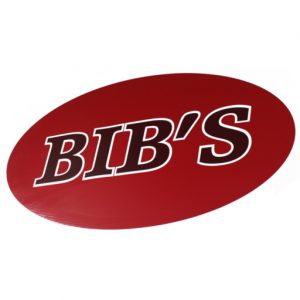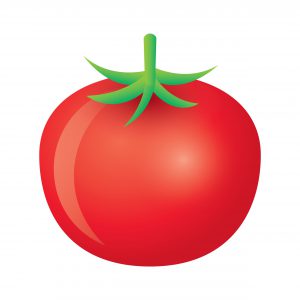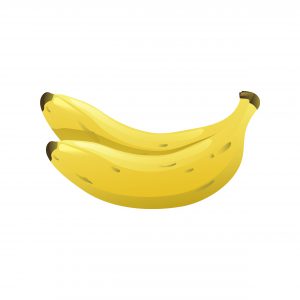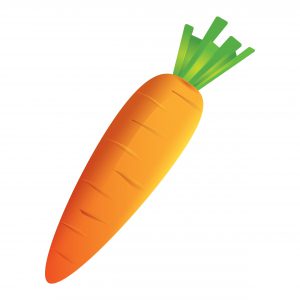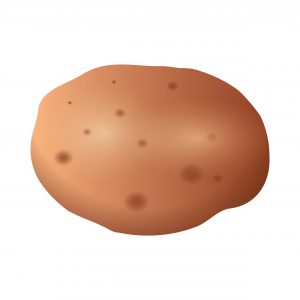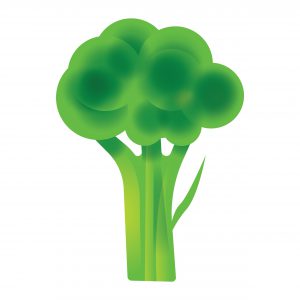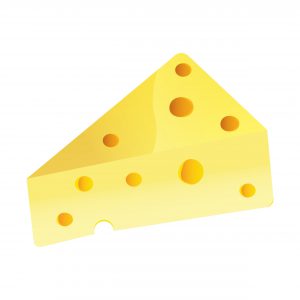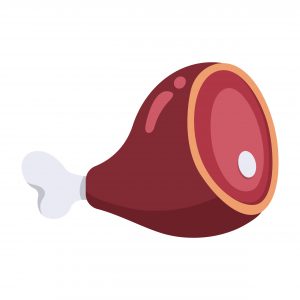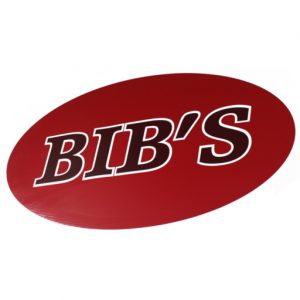 You're in a rush to get home to make dinner.  You're working on your culinary skills to "up" your gourmet game.  You're a hardcore foodie looking for the best ingredients.  You're an aspiring pitmaster who needs side dishes for your backyard barbecue.  You're looking for the right ingredients to make the perfect international dish.  You're looking to stock your freezer to prepare for that big holiday meal.
It doesn't matter the reason.  Bib's has nearly everything you need, no matter the occasion.  (Except for bread – but we're in the same plaza as the Belleville Bakery, so we've got you covered).
Produce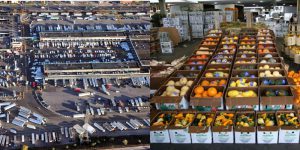 Three times a week, we're on the highway at 3am headed to Toronto to the Ontario Food Terminal.  It's basically a giant swap-meet for farmers, food stores, and restaurants.  We're constantly looking for the best and the freshest fruits and vegetables to stock our shelves.  And whenever we can, we source produce closer to home – Local corn-on-the-cob is available between June and September (depending on the season).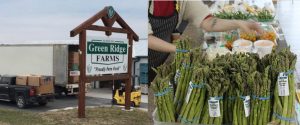 Every spring, you can count on us having fresh asparagus from Green Ridge Farms.  We carry fresh local strawberries in June and July, and we bring in day-neutral ones when local ones aren't available.  
No matter what meal you're serving, what salad you're preparing, what fruit you're craving – we either have it, or we can get it.  One visit to our store, and you'll understand.
Deli

We know life isn't just about what you love to cook – it's also about what you need to get done every day to feed your family.  Lunches for the kids.  Dinners on busy weeknights.  Just because you're short on time, doesn't meant you have to sacrifice taste or quality.  That's why we offer a full-service deli counter with prepared and cured meats, salads, and even complete meals.  No matter the size of crew you're serving, or what budget you're on, Bib's can help you get it sorted.
Cheese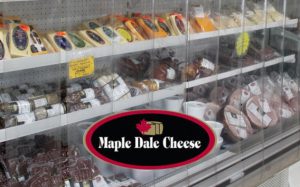 OK, let's be honest – and I'm speaking to all the cheese lovers out there – If you live in the Quinte region, driving to Maple Dale Cheese up Highway 37 is a ritual.  It's a fortress of fromage.  A castle of cheese.  And we know you may not always have time to go there to get your fix.  That's why we offer Maple Dale Cheeses right in our store.  We maintain a good selection of their best-sellers, so cheese lovers, rejoice!  
Spices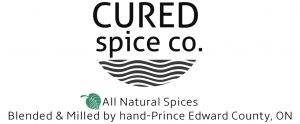 Bib's is proud to offer a wide selection from the Cured Spice Company in Prince Edward County.  Their spices and seasonings are blended and milled by hand using only the freshest, all-natural ingredients to ensure quality & consistency.  They contain no hidden ingredients, and are perfect for people with allergies or dietary restrictions.  All spices are free of gluten, soy, nuts, dairy & msg with no additives or preservatives.  Plus, they taste amazing!  Be sure to pick some up to try the next time you're at Bib's!
Maple Syrup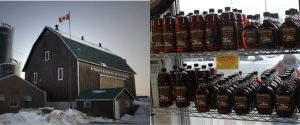 People who know Bib's, know that we are proud to carry what we believe to be one of the best and most consistently well-made maple syrups in the region, direct from Fosterholm Farms in Prince Edward County.  Established in 1924, Fosterholm Farms have been producing high quality dairy, vegetable and maple syrup products for almost 100 years. Their 7000-tap maple woodlot is something to behold – if you're ever in the County in late March, be sure to visit them and see the traditional way they still make their liquid gold.
International & Specialty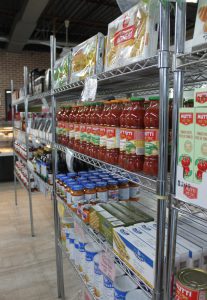 Looking for traditional or imported ingredients for that perfect Italian meal?  Preparing a German spread and don't know where to get the best authentic sauerkrauts?  Maybe you've heard of some great coffee out of Muskoka that your friends say you simply MUST try.  Or, maybe, you're looking for a gourmet barbecue sauce that will take your barbecue to the next level.  At Bib's, we carry a wide assortment of specialty, small-batch, local, and gourmet foods to help inspire your next culinary adventure.  Our selection is constantly changing, and we're also always happy to try to source foods for you if you have a specific need.  Pay us a visit, and browse around – you never know what you might find!
Frozen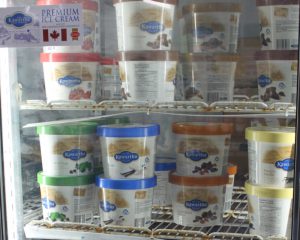 We're pretty sure that when Elsa eats ice cream, it's from Kawartha Dairy.  So we keep some around, just in case you decide you might want some ice cream to take home for dessert.  Not for you, of course – it's for the family.  You're just being selfless, and thinking of them (wink-wink).
Along the East wall of our store, you'll see our enormous frozen foods section, where you can pick up frozen meats, vegetables, french fries, and an assortment of other items to stock your freezer at home.  Plus, don't forget our terrific deals on meat packages, available both fresh and frozen! Our full product menu can be downloaded below, and you can place your order online. What could be more convenient?
Check out our complete product menu below!